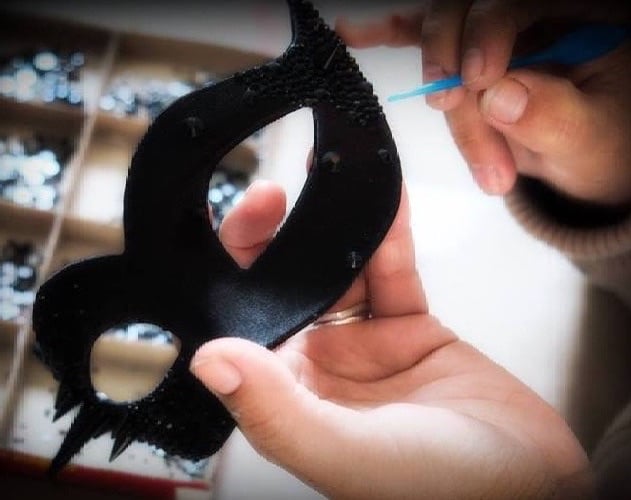 The Materials For This Fun Mask Making Project.
A large bowl
Craft paper or newspaper cut into 3cm by 15-23cm strips
Paper maché paste (wallpaper paste or pva glue is good)
Scissors
Craft knife
Balloon
Decorations: acrylic paint, feathers, glitter, crystals, etc.
Gold and silver leaf (very good for venetian style masks)
Petroleum jelly (to protect your face)
Straws for the nose (if you are making a full face mask)

Decorating Your Home-made Paper Maché Mask.
Allow the last layer to dry before decorating. You may make venetian style masks one solid colour, and then add details as you go. You could paint rings around the eyeholes, or include stripes or spots in your decoration. Use hot glue or a strong adhesive to attach feathers, gems, trim tassels and whatever else you would like to have on your custom made venetian style paper mache mask!