We regard our customers' privacy as one of our most important values. You do not have to create an account or register on this site with any personal details to be able to place an order. We do not keep any of your personal details on our site what so ever nor pass on any of your details. We believe our privacy policy should give you confidence whenever you use our services - 24 hours a day, 7 days a week, 365 days of the year.
About Cookies - A cookie is a small file which asks permission to be placed on your computer's hard drive. They are helpful because they help to make a website work better for a user. Many websites do this whenever a user visits their website in order to report on website traffic.
Your browser only permits a website to access the cookies it has already sent to you, not the cookies sent to you by other websites.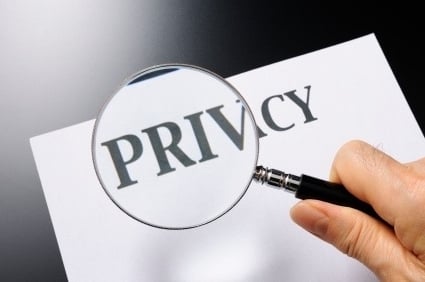 Simply Masquerade uses a range of analytics tools to collect information about how people use our website and how they find us. This helps us make sure our site is meeting your needs and to find out how we could improve things.
Analytics cookies like google analytics and statcounter store information about what pages people visit on our site, how long they are on the site, how they got here and what they click on.
This information is supplied by cookies to help Simply Masquerade to analyse the profile of visitors and provide them with a better experience.
Analytics cookies do not collect or store users' personal information (for example, names or addresses), so this information cannot be used to identify individuals.
Simply Masquerade does not allow analytics companies to use or share its analytics data.
In addition, our website also carries embedded 'share' buttons to enable users of our site to easily share pages of our website with their friends and family through popular social networks. These sites may set a cookie when you are also logged in to their service.
You can choose to accept or decline cookies.
Most web browsers automatically accept cookies, but you can usually modify your browser setting to decline cookies if you prefer. This may prevent you from taking full advantage of a website and using the checkout process.
For more information about tracking cookies visit www.allaboutcookies.org
This website uses 'performance cookies'. These cookies collect information about how visitors use a website, for instance which pages visitors go to most often, and if they get error messages from web pages. These cookies don't collect information that identifies a visitor. All information these cookies collect is aggregated and therefore anonymous. It is only used to improve how a website works. By using our website, you agree that we can place these types of cookies on your device.
If you take the opportunity to 'share' simply masquerades content with friends through social networks – such as Facebook and Twitter - you may be sent cookies from these websites. We don't control the setting of these cookies, so please check the third-party websites for more information about their cookies and how to manage them.
If you are unsure at any time, please contact us - we are always happy to help.
*Images & descriptions are provided as accurate as possible. The manufacturers do reserve the right to change the design & colours of items when required.*
If you continue to browse and use this website, you are agreeing to comply with and be bound by the following terms and conditions of use, which together with our privacy policy govern Simply Masquerade's relationship with you in relation to this website. If you disagree with any part of these terms and conditions, please do not use our website.
The term 'Simply Masquerade' or 'us' or 'we' refers to the owner of the website whose registered office is 16 Stanthorne Ave, Crewe, Cheshire (internet only). The term 'you' refers to the user or viewer of our website.
The use of this website is subject to the following terms of use:
The content of the pages of this website is for your general information and use only. It is subject to change without notice.
This website uses cookies to monitor browsing preferences. If you do allow cookies to be used, the following personal information may be stored by us for use by third parties: (Please see above).
Neither we nor any third parties provide any warranty or guarantee as to the accuracy, timeliness, performance, completeness or suitability of the information and materials found or offered on this website for any particular purpose. You acknowledge that such information and materials may contain inaccuracies or errors and we expressly exclude liability for any such inaccuracies or errors to the fullest extent permitted by law.
Your use of any information or materials on this website is entirely at your own risk, for which we shall not be liable. It shall be your own responsibility to ensure that any products, services or information available through this website meet your specific requirements.
This website contains material which is owned by or licensed to us. This material includes, but is not limited to, the design, layout, look, appearance and graphics. Reproduction is prohibited other than in accordance with the copyright notice, which forms part of these terms and conditions.
All trade marks reproduced in this website which are not the property of, or licensed to, the operator are acknowledged on the website.
Unauthorised use of this website may give rise to a claim for damages and/or be a criminal offence.
From time to time this website may also include links to other websites. These links are provided for your convenience to provide further information. They do not signify that we endorse the website(s). We have no responsibility for the content of the linked website(s).
Your use of this website and any dispute arising out of such use of the website is subject to the laws of England, Northern Ireland, Scotland and Wales.